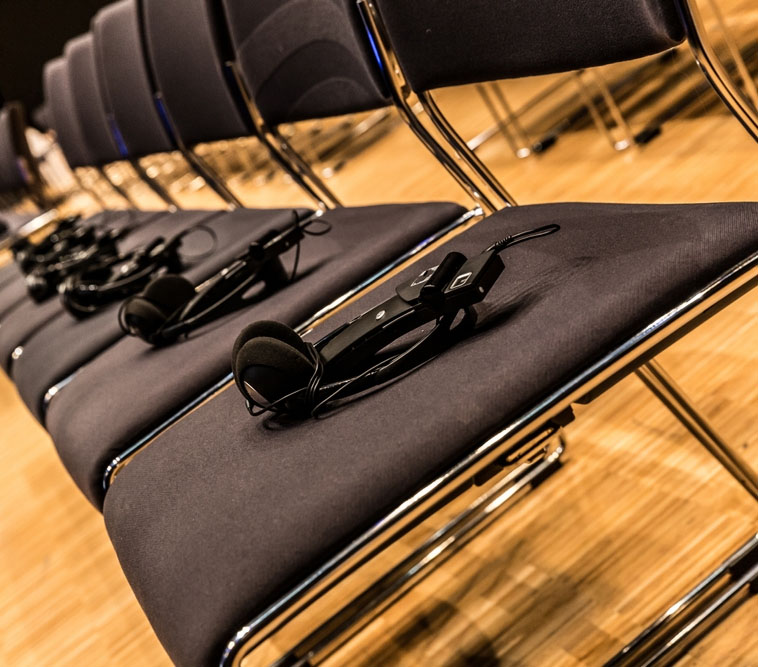 Worried!! where will you find the right Interpeters for a global audience!!
You are at the right place!!!
Lingua World Services has been providing interpretation services for more than last 10 years ranging from one to one escort interpreter to multiple simultaneous interpreters for a large gathering of audiences both online and offline.
This is not all from our side. We also provide sound proof Booth (both in fibre and wood), Bosch audio systems and interpretation equipments including headphone.
Whatever big the number of audience, and from whatever part of the world they are, and whether you represent a government department or an MNC, we are here to help you make your voice reach to your audiences globally in their own language.
Connect Instantly